If Marrakech is the Palm Springs of Europe, then Morocco's Atlantic coast is the southern California for European surfers. With 1835 km of coastline stretching alongside the Atlantic Ocean from the Mediterranean Sea all the way to the dunes of Western Sahara, Morocco has turned into a preferred surfing destination for Europeans in the Fall and Winter when cold weather reaches the Old Continent. Which are the best surf spots in Morocco and how to choose where to go every day during your Morocco surf trip? Find a local's perspective on the 10 best surf breaks that surround Tamraght and Taghazout or are within an hour drive north or south!
WHICH ARE THE BEST SURF SPOTS IN MOROCCO?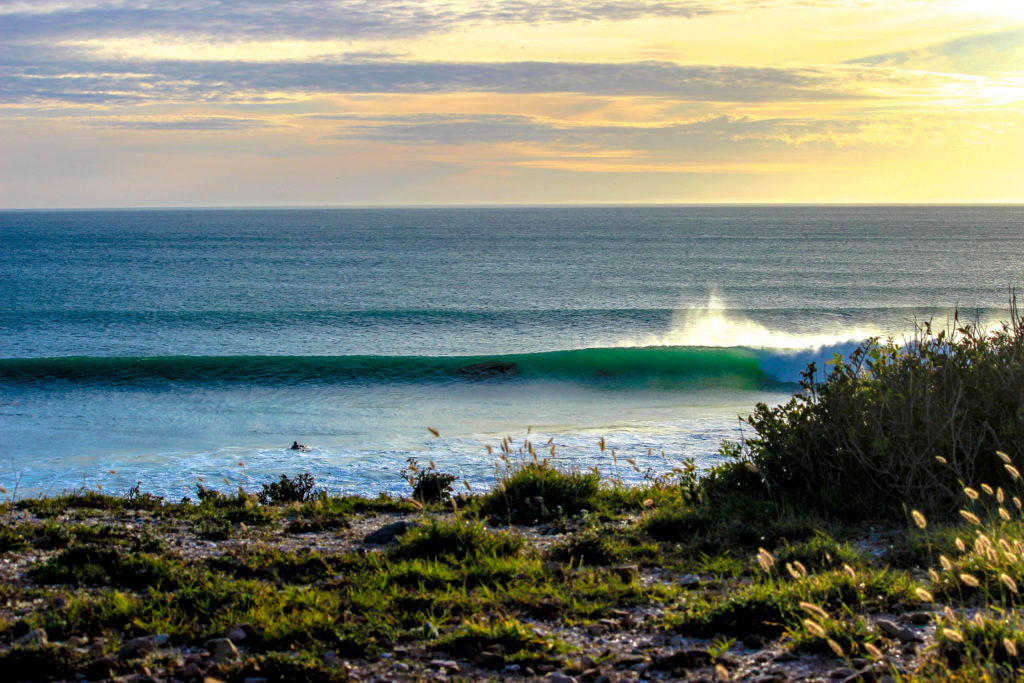 STARTING WITH THE OBVIOUS
Devil's Rock and Crocro Beach – perfect for beginners with their gentle breaking green waves, easy paddle out and sandy bottom. Both beaches are adjacent to each other and a 15min walk from Mirage Surf Camp Morocco. They are your best bet for your first day surfing in Morocco. Another break close by and suitable for beginners and surfers looking to improve is Banana Point. More consistent at low tide, a long right hander point break with easy paddle out and a sandy bottom suitable for all levels of surfers.
1.5 hours drive north sits another favorite of ours is Imsouane – a gentle wave that is probably one of the longest right handers in Africa and can break for up to 600m. A super slow green wave, perfect for longboarders or for beginners / intermediates who want to improve, Imsouane just seems to go on and on with the only challenge is how long your legs can hold up! The area around Imsouane also has immense sand dunes we go sandboarding on after your surf session. This is a hilarious, once in a lifetime experience and definitely worth the quick and sandy detour!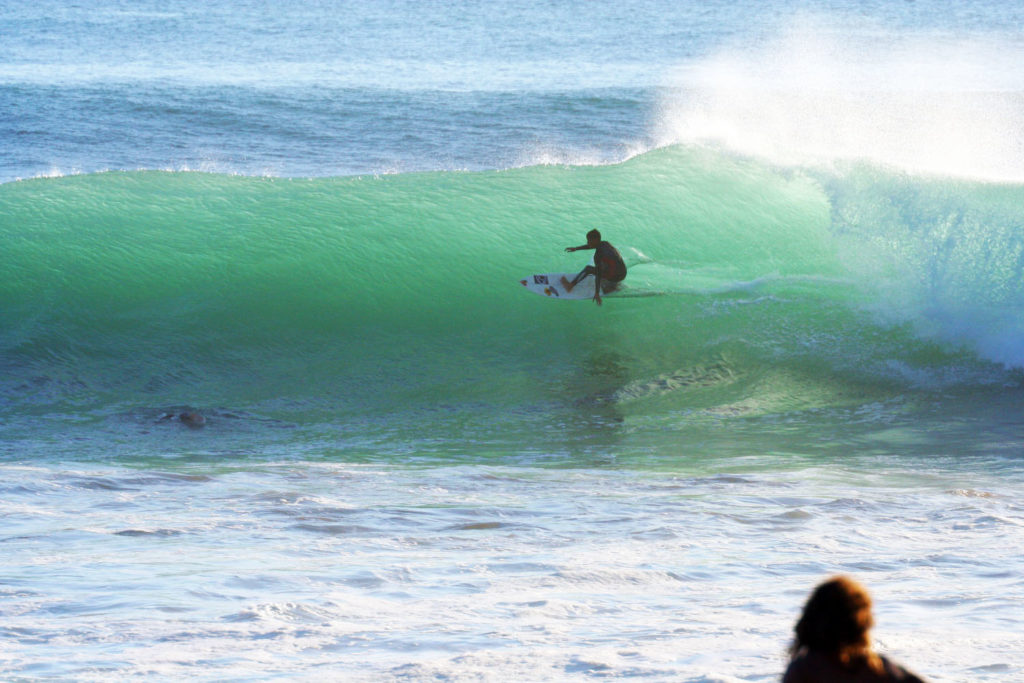 CONTINUING ALPHABETICALLY
Anchor Point: The most famous reef break in the area, only 10 minutes drive from Mirage Surf Camp Morocco. A world class break, lights up with medium to large NW swell, Anchors is probably the coast's most visited break. A landmark in Taghazout and easily accessible to anyone in town, it can also be REALLY crowded. 
Boilers: A sort-of point more exposed than Anchors will likely be breaking when Anchors or Draculas are not. Boilers is a challenging break, offering vertical lips and speed walls. A powerful right hander, it is a really finicky wave to surf with a tricky get in from a rocky point and an even trickier pull out over sharp reef. 
Draculas: Heavy deep water break which picks up the most swell anywhere on the Moroccan coast. ONLY for advanced surfers! If you get a wave at Dracs it'll likely be the best waves of your life but good luck getting out. Razor sharp rocks line the entry/exit route, so you'll need booties or impeccable timing. When a big northerly swell bombards the coastline, surfers will bring out their best game and score the longest barrels they've ever seen. 
La Source is beautiful golden sand beach which gets its name from the fresh water springs bubbling up from onshore rock formations. Right, and the occasional left-hand, walls that peel perfectly through the bay. It is rarely busy, offers slow walls to progress on, and is one of the best beginner surf beaches in Morocco.
Killers: A flawless rock-and-sand-bottomed point and just as good as Anchors. If Anchors is intolerably crowded, go check Killers. 
Another fantastic beginner beach break that is often overlooked for the more famous Morocco surf spots is Panoramas. When there is a huge swell rolling in, the sheltered beach break is a safe place for beginners to learn. Panoramas can produce some good barrels with the right conditions and is less crowded than other beach breaks. 
Tamri is the spot where your beach break dreams are made at. If you're an experienced surfer you can always find little ramps and bowly sections on this swell magnet when all the other places are flat. The immense sand dunes where we go sandboarding are just a short drive north from Tamri. It is a hilarious, once in a lifetime activity, definitely worth the short and sandy detour!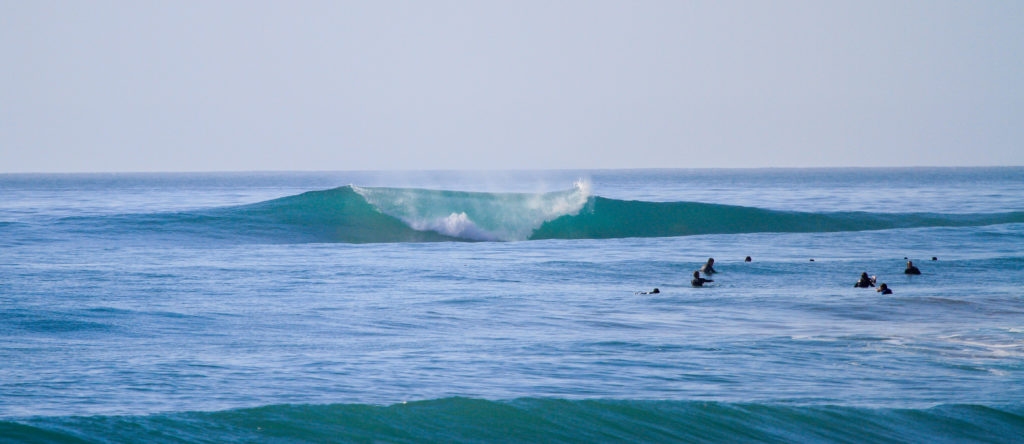 FINISHING WITH THE OVERNIGHT TRIPS
Sidi Ifni or Mirhlet are up and coming Morocco surf spots in the South that feature scenic nature, lazy undeveloped fishing villages and great waves. Because of the distance, going there from Tamraght / Taghazout will demand staying overnight.