What SUP bro? Stand up paddle boarding is a good alternative to surfing on flat days or in small, mushy waves. SUP is fun and a great way to explore the coast from a different perspective either alone or with your family and friends! It is suitable for all ages and fitness levels and it improves your balance and strengthens your core as you glide through the water. Learn stand up paddle boarding in Morocco with Mirage Surf Camp! Beginners start in flat water, paddling along a canal or in calm seas, while intermediate riders can try catching small waves. Once you are comfortably paddling in gentle waters, we'll teach you how to pick up speed and catch your first wave. Intermediate riders ready for more challenging conditions can have a lot more excitement in the water with us!
For 500€ / week
We recommend a 7 nights all inclusive package to progress the most but should you want more days or less, you're more than welcome.

EXPLORE THE SEA WITH YOUR FRIENDS OR FAMILY
WHAT IS INCLUDED
Our qualified instructors and guides are top class individuals who believe in inspiring you, who get you to the best conditions, and who understand your wants and desires for the ultimate surf trip experience.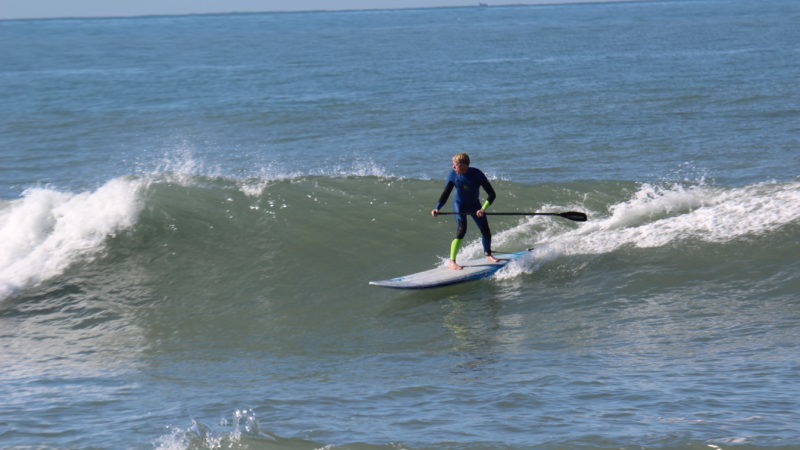 • 6 daily sup surf lessons
• Top notch qualified sup instructors
• surf equipment (board and wetsuit)
• Daily transportation to and from some of the best surf spots in the area
• Free surfing in the afternoon supervised by your surf instructor
• 7 nights accommodation in a shared twin or double room (max 2 people)
• Healthy breakfast, packed lunches for the beach days with fruits & juice
• 6 delicious dinner
• Photo album of your best surf moments
• Daily house keeping service and free WiFi
• Day trip to either the stunning Paradise Valley or to the local Market
• Transfers from agadir Airport or Bus Station (Pick up & Drop off)
• 6 sunrise yoga session
• 6 sunset yoga session
• Weekly surf video analysing evening
• Weekly surf & wave theory evening
• Photo album of your best surf moments
• Mirage Surf Team on hand 24H/24H
DAILY SCHEDULE
Want to get an idea of what a typical day at Mirage Surf might look like?
Here is a sample itinerary of our daily schedule, which is always open to changes based on your wishes!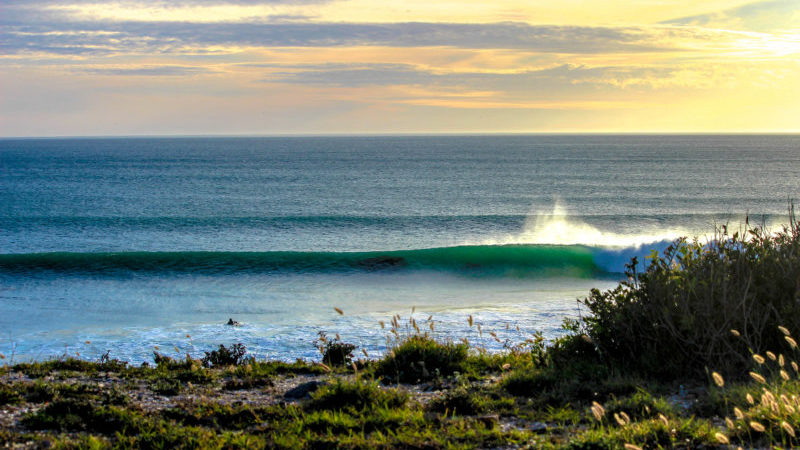 • 7-8 am : Sunrise Yoga or sunrise sup surf session
• 8-9 am : Delicious breakfast buffet
• 9 am :  Toghter with your sup coach, explore the coastline to find the ideal surfing conditions for you
• 10~12am : Start the surf lessons. However some days, we may wait until the tide and swell are at their best
• 12 am : Lunch break on the beach after the morning surf session
• Around 1:30 pm : Surfing on your own supervised by your instructor practicing, what you learned during the morning lesson or simply have fun in the waves. Or maybe you just want to chill and soak up sun on the beach, take a camel ride, play beach games or collect seashells
• 4 pm : We head back to the surf camp, where you can chill at the pool or at the roof terrace or explore the village. Or maybe you'll head for a massage
• 6 ~ 7pm : Sunset Yoga or sunset sup session
• 8 pm : Sit down with your fellow guests and enjoy delicious homemade dinner
Stand up Paddle Morocco
Please note that you can always skip whatever activity you want and/or take a day or half a day off from surfing. We will more than happy to organize another activity or maybe you just want just enjoy the Moroccan sun. It's your vacation - it's all up to you, just let us know what you want and we will go out of our way to make it happen
7 DAYS ALL INCLUSIVE
Stand up Paddle Morocco: All our packages are all inclusive ! We love to hear from you, and value your feedback… We will take care of you from your arrival at the airport until your departure. With surf coaching, local knowledge and transportation we will guide you daily into the best waves in the area. If you are interested in getting a custom surf package, feel free to contact us.